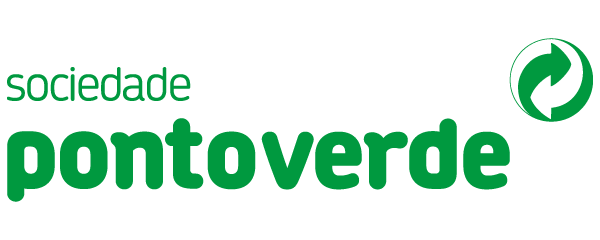 Sociedade Ponto Verde
Sociedade Ponto Verde (SPV) is a private not-for-profit body with a crucial mission for a sustainable future: to promote the selective collection, take back, and recycling of packaging waste in Portugal. SPV has been, since 1996, at the forefront of packaging recycling, generating a virtually infinite sustainability loop and helping to increase the useful life of materials and protect the environment. It organizes and manages the take-back and recovery of packaging through the Integrated Packaging Waste Management System (SIGRE) – the Green Dot system.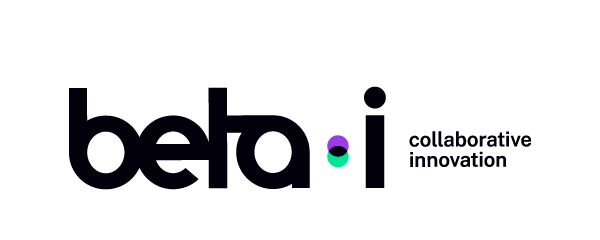 Beta-i
Beta-i is a collaborative innovation consultancy with a global reach. A team of experts in managing corporate open innovation, pilot-oriented projects with highly-curated startups, and designing products and services alongside in-company teams.
Amarsul
Amarsul is the company responsible for the treatment and recovery of urban waste from 9 municipalities on the Setúbal Peninsula.
More than valuing waste, Amarsul values ​​people's quality of life, ensuring that the waste produced is used as resources or sent to the most appropriate destination.
Delta Cafés
Founded in 1961, Delta Cafés is a company specialized in the roasting and distribution of coffee products, both in the retail and foodservice channels.
Coffee is what makes us move forward and we want to keep growing in a sustainable manner focusing on both tradition and innovation so that we can offer our clients and partners the best coffee in the world.
Delta Cafés, Coffee for Life.
Embal
Embal is a leading manufacturer of aluminium foil containers for the takeout, frozen and pastry food industries. Doing business since the 90s, Embal manufactures over a hundred million units per year tailored to each customer's needs and production lines.
MUSAMI
MUSAMI – Operação Municipais do Ambiente EIM SA was created on December 19, 2006.
We seek to clarify, alert and inform people about the importance of waste separation as the main action in safeguarding the environmental sustainability of the new generations. In our facilities, we guarantee the most appropriate responses for selective and undifferentiated waste.
Tetra Pak
We are specialists in complete solutions for the processing, packaging and distribution of food products.
We focus on keeping the consumption of all raw materials and energy to a minimum during both the manufacturing process and distribution. The processing solutions are also designed to treat the products gently.
Valorsul
Valorsul is the company responsible for the treatment and recovery of about 900 thousand tons of municipal waste produced per year in 19 municipalities of Lisbon and in the western region of Portugal.
What for you has no value and therefore laid to waste, in Valorsul it becomes a resource, a raw material capable of becoming a product.
Leroy Merlin
As the founding company of GROUPE ADEO, Leroy Merlin offers products and solutions for DIY, decoration, construction and gardening.
We believe that it is only by building long-lasting relationships that we can create value for everyone: our customers, co-workers, suppliers, local markets and stakeholders.
Águas e Resíduos da Madeira
ARM – Águas e Resíduos da Madeira, S.A. is an exclusively public capital company whose object is the exploration and management of the multi-municipal water and waste system of the Autonomous Region of Madeira, as well as the design and construction of the infrastructure and equipment necessary for its full implementation, granted under a regime of public service and exclusivity.
Município da Maia
MAIAMBIENTE is a municipal public company under the supervision of the Maia City Council.
Its main objective is the removal of solid urban and urban waste, the selective collection of recyclable materials and the maintenance of hygiene and cleanliness in public places in the municipality of Maia.
Colep Packaging
With over 50 years' experience, we are a major supplier of tinplate and plastic packaging. Colep Packaging is one of the most important producers of tinplate aerosols in Europe and the Iberian leader of general line packaging.
Deco Proteste
We promote and defend the interests of Consumers, solve their problems and help to exercise their fundamental rights: freedom of choice, access to information, education and justice, right to health, safety and a healthy environment.
DGAE
Directorate-General for Economic Activities (DGAE) is a department of the Ministry of Economy in Portugal. It embraces the mission of promotion and development of a more favourable institutional environment regarding competitiveness and business innovation.
AIVE
AIVE – Association of Glass Packaging Industries – represents the container glass industry in Portugal. It contributes to the technical and economic progress of the sector, in line with the transition to a circular economy and on the path of carbon neutrality.
APA
The Portuguese Environment Agency (APA) is a public institute, within the scope of the Portuguese Environment and Climate Action Ministry. Our mission is to propose, develop and monitor public policies for the environment and sustainable development